Centennial hosts free Basement Finish Workshop August 19!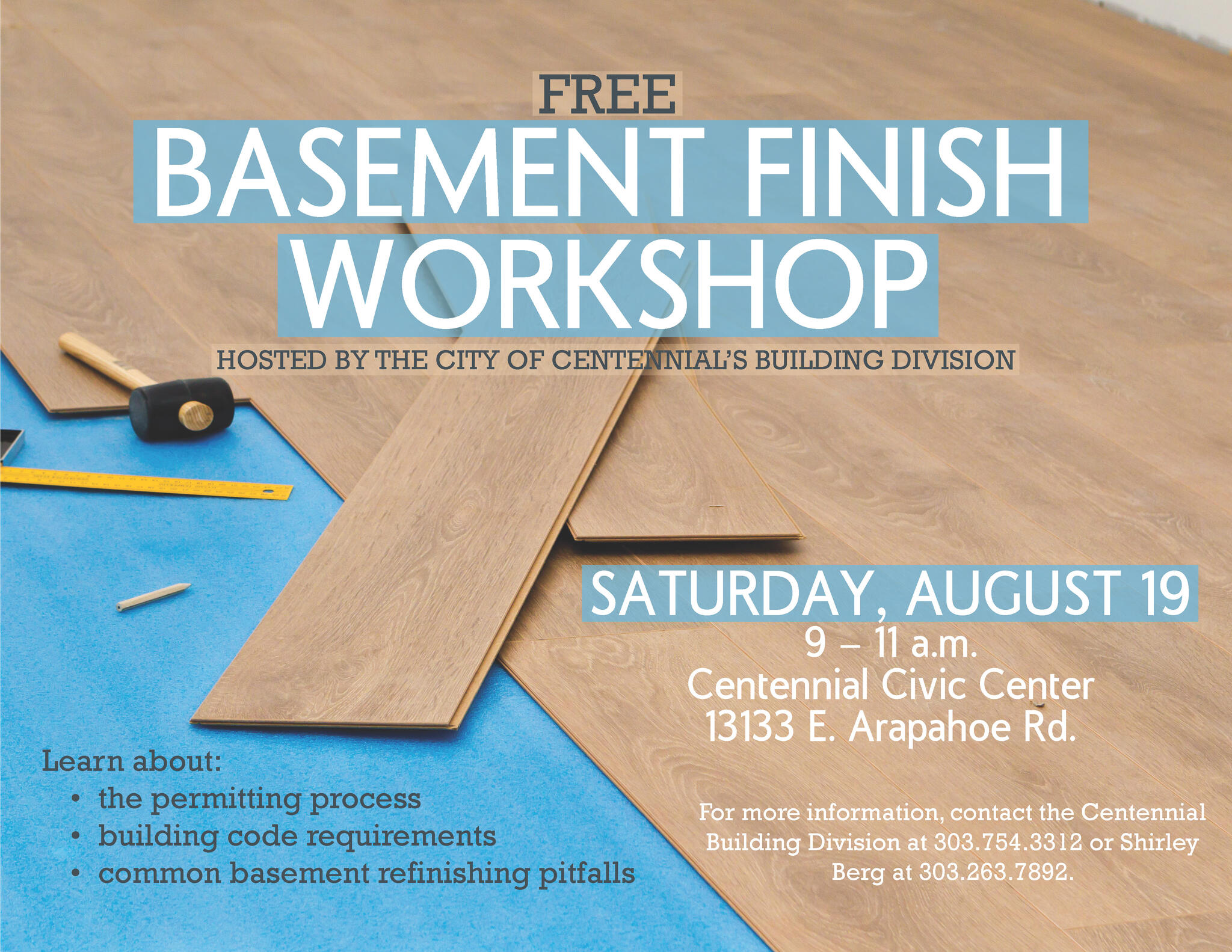 All Centennial residents are invited to a FREE workshop to learn what it takes to tackle a basement finish project. This workshop is scheduled for Saturday, August 19 from 9 – 11 a.m. at the Centennial Civic Center located at 13133 E. Arapahoe Rd. Participants will learn about the permit
ting process, building code requirements and common pitfalls during the basement refinishing process. This workshop is hosted by the City of Centennial's Building Division. For more information, contact the Centennial Building Division at 303.754.3312 or Shirley Berg at 303.263.7892.