View this email in your browser
Your monthly source for the latest Denver Area real estate news.
"Summer's End"
Well Hello Everyone!
I'm not offering anything new with the title above. There's been a movie, a song and a book with the same title. In fact, I'm probably breaking some copyright rule using it to title this post, but it is approproe in my mind with summer closing out soon and fall soon upon us.
First off, I think you should know, you don't have to wait for our words with this email once per month. You can go to our MyTownCryer.com blog and subscribe to our insightful #DenverMarketWatch every Tuesday. It's informative, educational and current. Enjoy!
Secondly, some of you have been looking for that happy grandfather/grandmother picture. Well, here it is! You really didn't want to see us now, did you?
Finally, there are a few of you out there that just can't find us. Well, here's how!
https://www.facebook.com/thecryerteam/
https://twitter.com/MyTownCryer
https://www.pinterest.com/mytowncryer/listings-sales-denver-real-estate-the-cryer-team/
https://www.linkedin.com/in/tomcryer/
And, as I mentioned earlier, here's our weekly blog post location, enjoy!
Let's join together, and let's share what's going on in our lives with each other…tc
L
6 Home Renovations that Add Value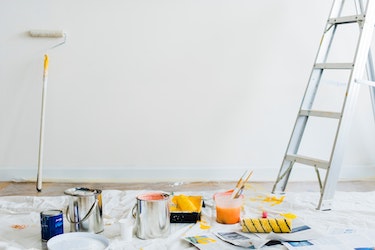 When it comes to making changes to your home, not all renovations are created equal. If you're like most Americans, your home is probably your biggest investment, so it's important to focus on renovations that add value to that investment, first and foremore. Read More>>
7 Ways to Beat the Heat in Denver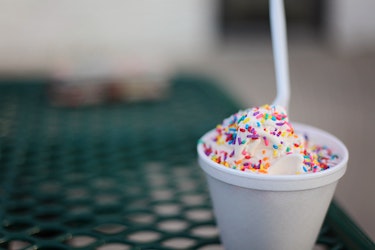 With Denver's hottest summer in years not chilling out any time soon, here are seven great ways to beat the heat… Read More>>
Real Estate Market Trends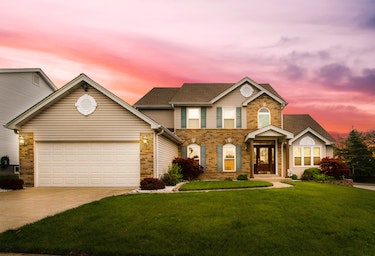 Metro Denver is a seller's market by months of inventory, but continues to head towards a balanced market, with conditions favoring buyers — like historically low interest rates, price reductions, and more homes to choose from with more time to choose. Read More>>
5745 Vistancia Court
Perfectly poised on a corner, cul-de-sac site in the gated community of Vistancia, this beautiful 2-story stone & stucco home has been meticulously maintained. It is both architecturally appealing & floorplan functional. Cathedral & 2-story ceilings add to the openness of the floor plan. A welcoming foyer w/ a fabulous curved staircase, both formal living & dining rooms, a gourmet kitchen w/ inviting nook, a large family room w/ a stacked stone fireplace, an executive study &a…
Full Property Details »
853 South Medea Way
A quintessential Bonnie Brae Tudor in pristine condition awaits you. As you walk up the flagstone steps, a welcoming patio for morning coffee, afternoon tea or evening cocktails greets you. The original stone surround of the front door leads you into the best of both new & cherished, original features. The remodeled kitchen will entice you to cook at home with its top of the line stainless steel appliances. From the frameless cabinets with soft close doors & drawers to the Quartz coun…
Full Property Details »
Market Snapshot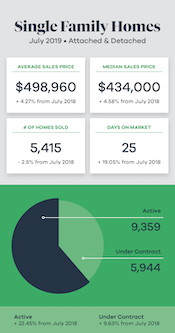 Market Movers
A new bike shop is rolling into the Highlands! Framework Cycles is set to open in the Highlands and will double as a classroom. The shop will be opening next to its sister business, Pinwheel Coffee.

Denver climbing gym is reaching into the northern suburbs. Denver Bouldering club is opening it's third location in the hopes to entice new customers while also giving its existing members new climbing opportunities!

After closing in December, the former space for Marlowe's Steakhouse on 16th Street will be occupied with a new restaurant, West of Surrender Saloon & Kitchen. The new restaurant will be featuring modern takes on food and drinks from the American West.
Testimonial
Tom and Dee Cryer are the best. If you are selling your home or looking to buy a new home, Tom and Dee are your answer. The Cryer's are GOOD people, very knowledgeable, detailed oriented, driven, honest, communicative, charismatic and professional. Their local market knowledge and experience are unparalleled. This clearly sets them apart from the competition however what impresses me most about the Cryer Team is their communication with their clients. Tom And Dee take the time to get to know their clients and what they are truly looking to accomplish before setting out to deliver for them. They communicate very well with their clients from start to finish and keep them well apprised. It's evident that their clients feel very comfortable and supported throughout the process. As a team, Tom and Dee compliment each other well and will ensure that the deal gets across the finish line in their client's best interest. It's not easy to transact real estate in this market and that is why you want the Cryer Team backing you throughout the process.
-John P
Kentwood Real Estate
4949 South Niagara Street #400
Denver , CO 80237
720-330-8888
©2019 Kentwood Real Estate
If your property is listed with a real estate broker, please disregard. It is not our intention to solicit the offerings of other real estate brokers. We are happy to work with them and cooperate fully. You are receiving this email as a current or former client of Kentwood Real Estate or one of its associates.